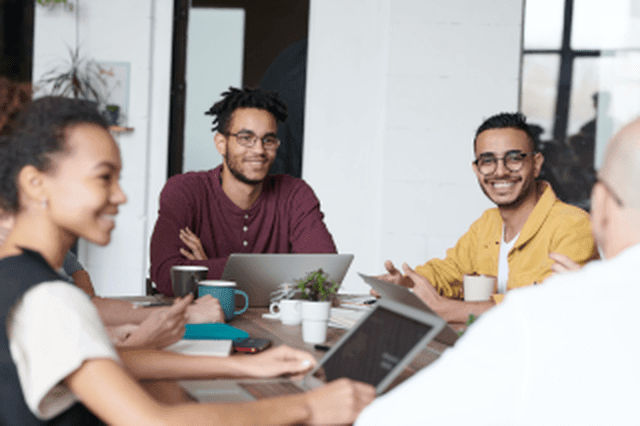 Small Steps You Can Take To Enhance Your Business
No one can tell you how to run your business. You're the expert, and you know your customers. However, that does not mean that you can't learn from others or that there are no changes you can make to better your business. Here, Ez Information Management offers a few examples of small steps you can take to ensure you always operate at your very best.
Network with Your Local Community
Although the vast majority of businesses these days operate online, networking within your local community is crucial to your success in most cases. As Propel HR explains, business networking is an excellent way to build character and promote your brand. Whether you do this by joining your chamber of commerce or online networking groups, you have an opportunity to meet other business leaders in your area. This can help you cultivate relationships that can be mutually beneficial to each enterprise.
Open a Dedicated Business Bank Account
When it comes to your business, finances are obviously important. A good rule of thumb is to open a separate account for your business. Keep in mind, however, that this might not be through your current financial institute. The best bank for a small business is one with features that allow you to run your business in a more streamlined way. Ideally, you want something that is already set up to integrate with your accounting software and comes with low or no fees and a high-interest rate. After all, you want your bank to protect your money, not drain your account.
Prioritize Ethics
Ethics has always been a hot topic in the professional world. High-profile cases and greater access to news and information have made even typically disinterested parties more aware of ethical issues surrounding the businesses they patronize. To succeed, it's always best to set standards and stick with them. Your ethical practices might include how you handle money, treat customers, or source products. Whatever you choose, make sure that it aligns with your personal morals and values.
Hire the Right Employees
Your employees are arguably just as important as your customers — perhaps even more so. Make it a standard practice never to settle for employees that are just "okay." Choose your staff based on not just their experience but also how their morals line up with your company's ethics. Hire for potential, and make a point to get to know your staff on a personal level. Even if you choose not to fraternize outside of work, knowing about their families, goals, and life will help you be a better boss to the individuals that make up your organization.
If you don't need full-time employees, consider hiring freelancers through online job boards. You can find all sorts of experienced professionals on these platforms, whether you need a web designer, accountant, SEO expert, blog writer, or virtual assistant. Alternatively, if you need specific help with one-time projects, like a website, connect with agencies like Ez Information Management that offer affordable rates and one-on-one attention.
Prioritize Record-Keeping
One of the most important steps you can take as a business owner is to prioritize record-keeping because it's critical to file your business taxes accurately and on time every year. Furthermore, the IRS prefers that financial records be maintained for at least three years. You should also keep any legal documents, insurance, licenses and permits, and any other pertinent information accessible in case something comes up in the future. Not all records need to be hard-copy — many can be scanned and organized digitally. If you choose the digital route, make sure you have a backup and a way to access files when you need them.
If accounting is something you have a passion for, consider going back to school in your spare time to earn a bachelor's degree. Although this will most definitely add more responsibilities to your already jam-packed schedule, the skills you'll receive after graduation will help your business for many, many years to come.
Everything you do today affects your business in the long term. When you want to achieve the greatest success, engage in best business practices. From maintaining your ethical standards and keeping records to networking within your community and hiring the right people to run your business, the above tips will help you be a better boss and business leader.
What do you think?
Send us feedback!