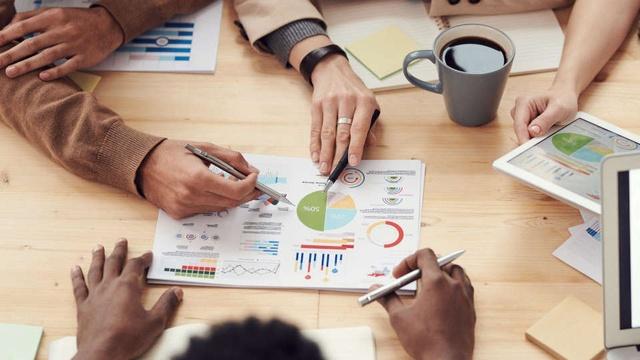 Six Tips For Marketing Your Business
Your business has opened, you've had customers walk through your doors, but now what? How do you get repeat business and solid customer relationships that will lead to sales for years to come? Marketing your business allows you to promote your products or services to your existing customers and attract new ones. The following six tips for marketing your business will help get the word out about your services and make sure customers return.
1. Networking
Don't overlook networking as a source of new business. Networking events in Centerville are not only a great way to meet potential clients, but they're also an opportunity to ask them about their business, and to ask them what specific problems they're looking to solve. Their responses can help you develop new products, services, and new markets.
2. Ask For Referrals
When you're first starting out, the business will likely be slow. That can be discouraging. It can also make you feel like you have to work harder to get attention — but that's not necessarily true. Instead, ask your loyal customers to help you out by referring your brand to their friends and colleagues.
3. Boosting Your Skills
Consider boosting your management and leadership skills with an online MBA. You can complete a program entirely online or partially online. While an online MBA does not offer all of the benefits of an on-campus program, it still provides you with a high-quality education. You can earn your degree at your own pace while balancing your home and work life. By completing courses online, you can spend less time in school and more time earning money in your chosen field. Some subjects you can study include:
Accounting

Corporate finance

Strategic planning

Research and statistics
4. Creating a Website and SEO
A few simple tweaks can make all of the difference to make an effective website. Before setting up a business website, you should know what search engine optimization is and how it will affect your site's ability to generate traffic and increase sales. Consider hiring a professional web developer or consultant in Centerville who knows what they are doing. Their services may cost more than you are used to paying, but SEO changes take time and effort to implement correctly.
5. What Type of Content to Publish on Your Website and Social Media
Spamming people with every piece of information about your business isn't good marketing. Determine what your customers need to know, then provide it to them regularly through social media and your website. If you can help others in return for their e-mail address, try promoting special offers or collecting testimonials or questions from readers—or invite them to participate in some way with an upcoming event, survey, or contest.
6. Offer Free Products or Coupons
A simple but effective marketing tool, offering a free sample of your product can be a smart way to get people interested in your business. Whether you're giving away test runs or discounts on larger products, offering something to potential customers is an easy way to spread awareness about your business.
Work and Dedication
Remember, marketing your business requires work and dedication. It's not a one-and-done procedure — instead, think of it as an ongoing process that requires consistent attention. Visit Ez Information Management, based in Centerville for website development.
What do you think?
Send us feedback!